The Covenant Nation has announced the date for the WAFBEC 2022 yearly teaching event billed to take place in Lagos State, Nigeria.
In this post, Prayer Points Altar will be showing you the full details of WAFBEC 2022, including the date, guest speakers among others.
What Is WAFBEC?
Simply put, it is the West African Faith Believers' Convention (WAFBEC). Basically, WAFBEC is a teaching programme by the Covenant Nation formerly called Covenant Christian Centre (CCC) and runs for eight days. Participants will expect the word, prophecies, healing, restoration and mighty move of the spirit among others.
The theme for WAFBEC 2022 is "Behold, I Make All Things New."
WAFBEC 2022 Date And Venue
According to the Covenant Nation, WAFBEC 2022 will hold from Sunday, January 2nd to Sunday, January 9th.
Venue of the event is The Covenant Place, located at Iganmu – beside National Theatre – Lagos State, Nigeria.
Speakers At WAFBEC 2022
A statement by the Covenant Nation indicated that the following speakers and preachers of the gospel will minister live at the 2022 edition of WAFBEC in Lagos State:
Pastor Poju Oyemade – Senior Pastor of The Covenant Place, Iganmu, Lagos and convener of WAFBEC
Pastor Poju Oyemade is the Senior Pastor and Founder of The Covenant Nation (TCN) – a ministry founded in 1994 and headquartered in Lagos Nigeria, where he oversees a dynamic community of believers who attend any of its services every week or join in on its online platforms. He is a highly regarded teacher of the Word of Faith, who draws out insightful lessons from God's word that are applicable to the complexities of everyday life, family, business, and nation-building. His messages are both transformational and trans-generational, finding relevance across all walks of life.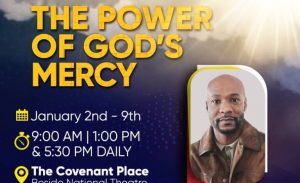 Dr Bill Winston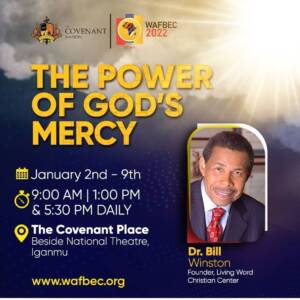 Pastor Dele Osunmakinde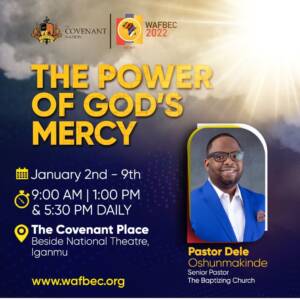 Pastor Nathaniel Bassey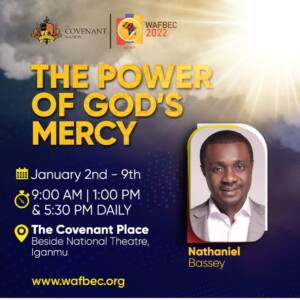 Pastor Sola Osunmakinde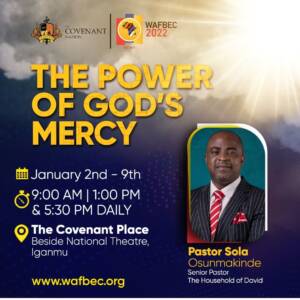 Dusin Oyekan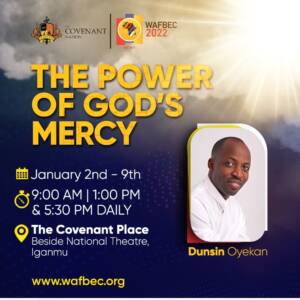 Bishop Wale Oke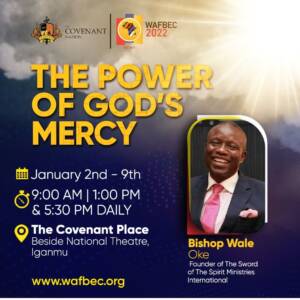 Pastor E.A Adeboye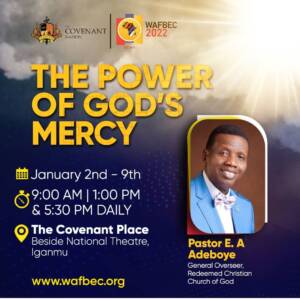 Pastor Kingsley Okonkwo
WAFBEC 2022 Programme Schedule
This is the programme schedule for WAFBEC 2022:
Morning Sessions: 9:00 am
Afternoon Sessions: 1:00pm
Evening Sessions: 5:30 pm