Some lovely Christian Valentine's messages, wishes, and quotes that you can send as a prayer to that special person in your life this love season. They can also be used for birthdays!
Why Sending Christian Valentine's Message Is Godly, Spiritual
Every February 14th is a special day for lovers and Christians are not left behind. Being religious, as many would call it, does not stop one from wishing others a happy Valentine's Day. In fact, many would argue that it is spiritual to do so. The scripture itself is a love story and God is love personified. There are several Bible verses to back that as we can see below:
I Jn 1:16-21
And so we know and rely on the love God has for us. God is love. Whoever lives in love lives in God, and God in him. In this way, love is made complete among us so that we will have confidence on the day of judgment, because in this world we are like him.
There is no fear in love. But perfect love drives out fear, because fear has to do with punishment. The one who fears is not made perfect in love. We love because he first loved us. If anyone says, "I love God," yet hates his brother, he is a liar. For anyone who does not love his brother, whom he has seen, cannot love God, whom he has not seen. And he has given us this command: Whoever loves God must also love his brother.
Christian Valentine's Messages Are Godly
One important way to celebrate Valentine's as a Christian is by offering prayers and sending wonderful wishes and messages. You can do this using quotes and other materials specially made for Valentine's Day blessings and send them to your friends and other loved ones.
So, as the day approaches, this blog post is a curation of the best Christian Valentine's prayers, wishes, and messages that you can send to that special person be it your wife, husband, fiance, girlfriend, or boyfriend.
Heartwarming Christian Valentine's Day Messages For My Husband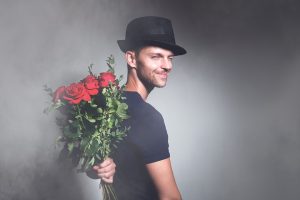 First off, you love your husband so much and that's why it is important as a Christian woman to send those heartwarming Valentine's Day messages and prayers to him, wishing him well and reminding him how special he is to your family.
1. My lovely husband, on this special Valentine's Day, it is another reminder of how much you mean to me. Like every day, I pray for you that you shall grow exceedingly above all you would ask for. May the Almighty give you a Valentine's Day gift, much more than You deserve in Jesus' name.
2. My big baby, the love of my life, I am praying as you lead this family, that God Almighty gives you the wisdom to do so. Thanks for loving me the way you do. I feel confident and secure in your love.
3. I pray that the roots of love in my family would grow deeper. As you commit to loving me, I ask God Almighty to keep you and we shall grow in love into old age in Jesus' name.
4. As the leader of the home, I ask for God's protection over your life. May He shield you with His armour and keep evil away from you. My sunshine, I pray nothing would destroy you as God hides you in his arms in Jesus' name.
5. My special one. On this Valentine's Day, I am reminded of how lucky I am to wake up by your side every day. You're the answer to my prayers and I can't thank God enough for the gift of you. We'd grow old in love!
6. My honeypie and crown, having you by my side, and doing life together makes me feel like the luckiest woman on earth. The husband of my youth, your love makes me know how special I am to God. You're God's priceless jewel to me. Happy Valentine's Day, mi amor!
7. You're God's delectable Valentine to me. It is my earnest prayer and wishes that God makes His face shine upon you at all times. He would be gracious to you and bless your heart in the name of Jesus.
8. My love, I may have told you how much I love you but that is nothing compared to God's love for you. I pray on this Valentine's Day that God's radiant love will continue to light your heart and illuminate our home in Jesus' name.
9. To my dearest husband, I am blessed to have you in my life! Thank you for loving me deeply and spurring me on to greatness. You mean the world to me.
10. Dear husband, there cannot be a better feeling than waking up daily in your arms. Thanks for being my forever valentine. I love you forever!
As a couple, wife, or husband, these Valentine's Day Christian quotes are important to spice up your love life. Do well to send them as wishes and prayers to your husband.
---
RELATED
---
Christian Valentine's Day Message for Wife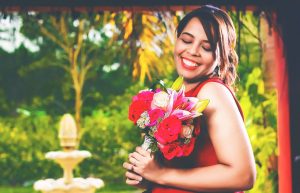 Now that we have published these beautiful Christian Valentine's Day messages and prayers for your husband, let's go ahead to further spice up your couple's love. These are specially crafted messages for Valentine's Day for your wife.
11. Happy Valentine's Day to you, my darling wife. Every day, I keep falling in love with the woman you are becoming. I am proud to call you my wife. And loving you is the best part of my life. I love you ceaselessly.
12. Dear wife, on this Valentine's Day, I thank the heavens for sending you my way. Thanks for being a wonderful mother to our children and making me look forward to being home.
13. Just like the first day I met you, my heart keeps beating for you. Like a ray of beautiful sunshine, you add colour to my life, my forever Val. I will always choose you over and again, honeycomb.
14. Happy Valentine's Day to the wonderful woman behind my smile. To the one who sees my flaws but cheers me to victory, I am grateful our paths crossed. Cheers to many more loving years together!
15. Together, dear baby, we'd keep this union strong. Thanks for being my backbone. I love you, my forever Val.
16. My ever-cheering and smiling wife, this is my note of appreciation to you for being a valuable partner, friend, and ally. Happy Valentine's Day, my adorable wife!
17. From the first time I knew your name till my last breath, my love for you will continue to soar. Thanks for making me your husband. I love and celebrate you now and ever! Happy Valentine's Day!
18. Nothing can compare to the value you bring into my life. I am much better with you by my side. I am sending this message to wish you a happy Valentine's Day!
19. As the northern star is constant, so shall my love for you be, dear wife. Thanks for choosing me, my support system. Here's to many more years of Valentine's Day together!
20. I  count myself as the luckiest person on earth to have you as my wife. So, on this Valentine's Day, as always, I celebrate you, my cherry!
Non-Romantic Christian Valentine's Messages For Friends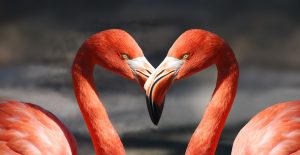 In continuation of the Christian Valentine's Day messages, wishes, and prayers, this section is dedicated to friends or non-romantic partners as you can see below;
21. Valentine's Day is set to celebrate love which is friendship. On this day, I pray that the bond between us keeps getting stronger.
22. Thanks my good friend for staying true to me in good and bad times. I wish you a happy Valentine's Day!
23. Warm wishes to you on Valentine's Day. Thanks for your friendship over the year. I celebrate you and hold you dearly.
24. I pray that the bond of friendship between us continues to stay stronger. Here's wishing you a happy Valentine's Day.
25. Dear friend, thank you for always being an inspiration and making me a better person. Happy Valentine's Day!
26. One of the most beautiful things about friendship is about being there for each other. Thanks for always supporting me. Wishing you a happy Valentine's Day.
27. On this day, dear friend, I thank you for your ever-present support. Thanks for always coming through for me. Happy  Valentine's Day.
Christian Valentine's Quotes for Daughter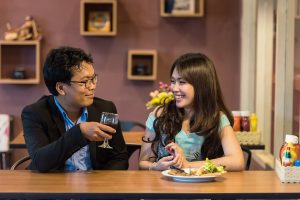 28. Dear daughter, I do hope you know how loved you're. Happy Valentine's Day!
29. My little daughter, you're a beautiful and lovely woman! Keep exuding greatness.
30. I am so proud of the woman you're becoming. Your mom and I wish you a happy Valentine's Day!
31. On this day, dear daughter, my wish for you is to get all the happiness you deserved. You're such an extraordinary daughter. Happy Valentine's Day!
Christian Valentine's Day Messages, Prayers, Wishes, and Quotes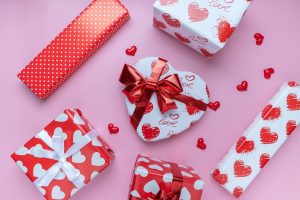 These Christian Valentine's Day messages, prayers, and wishes can be used as quotes. Whether you are a Christian husband or wife, you can use these specially-crafted greetings to remind that loved one how much they mean to you.
I hope you find these Valentine's day messages handy! You can also tweak them to celebrate your wife's, husband's, or loved one's birthdays or other important anniversaries. If you're a Christian, backing them up with some Bible verses would also be a great idea! Happy Valentine's Day!