Prophet T.B Joshua has told the US that the travel ban on Europe due to the spread of the coronavirus is not right.
T.B Joshua who had also released a prophecy about the latest outbreak and predicted that thee coronavirus disease will be silenced this month (March).
The US President Donald Trump had recently banned flights from Europe as the country battles the latest outbreak in coronavirus.
The countries are Austria, Belgium, Czech Republic, Denmark, Estonia, Finland, France, Germany, Greece, Hungary, Iceland, Italy, Latvia, Liechtenstein, Lithuania, Luxembourg, Malta, Netherlands, Norway, Poland, Portugal, Slovakia, Slovenia, Spain, Sweden and Switzerland.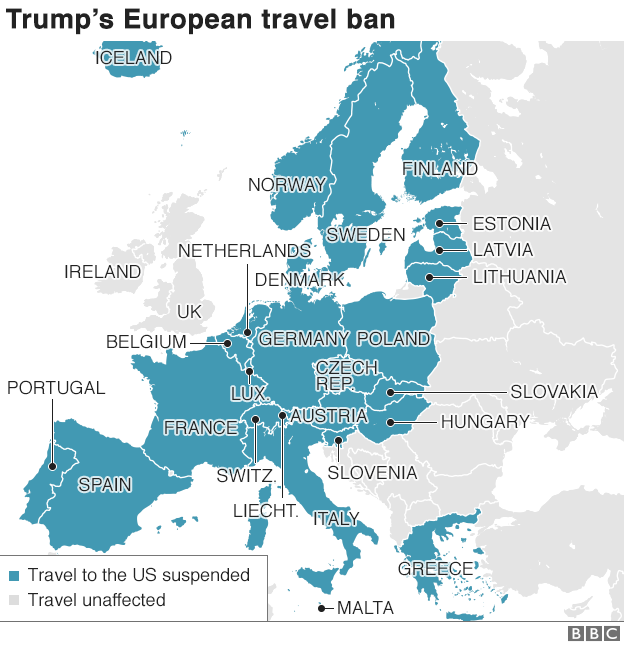 But T.B Joshua in a message recently, told the US President Donald Trump that "This travel ban on flights from Europe will cause a backlash.
"It will affect the American economy the more and also the world economy. It will also affect the forthcoming election in America – in one way or another. The travel ban is not the best way to stop the spread of coronavirus."
According to T.B Joshua, "The initial measures America put in place are the best way – they just need to be reinforced.
"Coronavirus is fear and fear lingers in the air. Fear does not need to fly to America or any other country on a plane before being contracted."
He, however, assured that "we are on our knees praying. The noise of coronavirus will be silenced before the end of this month – March 2020."