It is important for one to offer a prayer for favour, mercy, and a breakthrough from God. One good thing about praying is when you do so with some scriptures.
God's favour and mercy are crucial to every man and that's why you should seek His face in prayers to experience breakthroughs on all sides. It takes God's mercy to sometimes break even and make progress.
---
READ ALSO: 18 Uplifting Bible Verses For Easter Celebrations
READ ALSO: Warfare Prayers Against Accidents And Untimely Death With Bible Verses
---
From marriage, business, career, finance, health, and several others, one must seek God's mercy and favour to breakthrough. And you cannot do such without praying to the Almighty to seek His help.
Sometimes, people labour and do everything right but somehow do not break through. At such times, you need to return to God in prayers and ask Him to grant you mercy and favour. When God favours and have mercy on a man, he breaks through seamlessly. He struggles less and achieves much. That's what favour and mercy can do.
READ ALSO: 59 Lovely New Week Prayers And Prophetic Declarations +Bible Verses
When God is backing you, no man can stop your shine. And so because we understand that God's mercy and favour can help you, this post is a compilation of prayer points you can offer to seek God's favour and experience a breakthrough.
READ ALSO: 35 Powerful Prayer Points For Financial Breakthrough, Favour With Bible Verses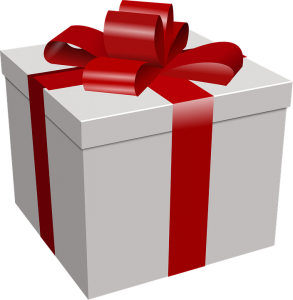 READ ALSO: How To Start Christian Blog: A Simple Guide Plus Profitable Niches 2020
Prayer For Divine Favour, Breakthrough, and Open Doors 
The prayer for favor and breakthrough comes with several Bible verses just to stir up your faith and help you attract divine favour.
1. Father, I thank You because You have caused me to experience favour on all sides.
2. In the name of Jesus, I decree an end to struggles of all kinds and I declare today that Your favour follows me.
3. Heavenly Father, I ask for Your favour in my life. In everything I do, let Your divine mercy and favour follow after me in the name of Jesus.
4. I break every siege of struggle in my life! Father, let my life smell like a fruitful field which You have favoured in the name of Jesus.
5. In all I do, Lord, Let Your favour encompass me like children surround their parents in the name of Jesus.
6. In the name of Jesus, I declare that even in famine, my ban shall be filled.
7. I ask, oh Lord, that You lead me beside the still water. In the midst of lack, I will enjoy supernatural supplies and favour in the name of Jesus.
8. I receive rest to my soul and walk in abundance and divine favour all the days of my life!
9. In the name of Jesus, my land is green. I declare divine provisions in the name of Jesus.
10. I pray for everyone You have chosen to help me. I declare they'll not have rest until they help me in the name of Jesus.
11. I paralyse every strategy of the enemy set to cause me to miss my divine helpers in the name of Jesus.
12. Father, order my steps to those You have positioned to help me get to my next level in the name of Jesus.
13. May my supernatural helpers connect to me speedily from every part of the world in Jesus's name.
14. Father, I ask for wisdom and insight to walk out of any unprofitable relationship and I divinely connect to my helpers in the name of Jesus.
15. Father, show me favour on all sides. I'm favoured in my going out and my coming in Jesus's name.
16. Lord, every good and right gift is from You. Today, as always, I come before, asking for Your direction in all I do. Align my steps according to Your plans and grant me success in my endeavors in Jesus' name.
17. I commit myself unto Your able hands. Today, I pray that as I abide in You, I will continue to bear more fruits in the name of Jesus.
18. I pray for favour, breakthroughs, and mercy from You, God. I ask that Your favour will never go away from me in the name of Jesus.
19. Thank You, dear Lord, for Your granting me favour and breakthroughs. To You alone, I return all the glory in Jesus's name.
20. Thanks for I am favoured and I experience all round breakthroughs in the name of Jesus.
---
READ ALSO: 15 Prayer For Supernatural Provisions And Supplies With Bible Verses
READ ALSO: [Book] How To Hear From God In Simple Ways (PDF Copy)
READ ALSO: Prayers For Moving Into New House And Dedication Of Home
---
24-Hour Mercy and Favor Prayer Points
When you need a 24-hour miracle from God, prayers are great to make it happen. That is why we have compiled these 24-hour mercy and favour prayers. You can also call it the 24-hour miracle prayer for favour.
It is important we pray to God for His mercy and favour. Crying unto Him in times of trouble and for a quick turnaround is crucial to victory. God is not deaf and won't hesitate to answer us when we call in distress.
Sometimes, the situation is critical that you don't have all the time to wait and you just need God to intervene for you.
One day, which is just 24 hours, is not short for God to change the situation. Do we remember how Jesus healed the centurion's servant as captured in Luke 7:2-10? It was instant!
This and many other wonderous works of Christ did not take time. They were instant! If He can do it in an instant for such people, know that 24 hours is too long a time for God to come through for you! He will intervene.
And so, if you are looking for His help and intervention; a miracle, then you are in the right place. This platform has compiled some 24-hour prayer points for mercy, favour, breakthrough, and mercy from God as seen below:
1. Father, I thank You for always coming through for me. Lord, Jesus. I believe in You to do the same for me at this time in the name of Jesus.
2.  As the one who helps me at all times, Holy Spirit, send immediate help to me at this point in the name of Jesus.
3. Lord, I ask for a quick turnaround of my situation. Come to my rescue and help me at this trying time in the name of Jesus.
4. Father, Your word says if anyone asks, such person receives. Today, I call upon You, asking for mercy. Show yourself mighty in my life in the name of Jesus.
5. Today, oh Lord, I ask for my own 24-hour miracle! Do it Your way and take all the glory Father.
6. Your word says You shall supply all my needs according to Your riches in glory. Father, let this be my portion in the next 24 hours in the name of Jesus.
7. I pray that every famine in my life comes to an end today in the name of Jesus.
8. Almighty King, I pray for divine mercy and favour from strangers that would change my story for good. Cause strange men to favour me for my turnaround to be complete in the name of Jesus!
9. I pray that every barrenness in my life dries off now in the name of Jesus. I decree fruitfulness upon my life in the name of Jesus.
10. The God of supernatural supply, as You did for Elijah when he was fed by ravens, cause me to birth a miracle in the name of Jesus. Let there be supernatural provision for me speedily in the name of Jesus.
READ ALSO: 25 Inspiring Bible Verses, Christian Quotes About New Beginnings
Bible Verse For Mercy, Favour, Breakthroughs, and Open Doors
Below are some Bible verses you can pray with for divine favour, open doors, and breakthroughs:
1.  Surely, LORD, you bless the righteous; you surround them with your favor as with a shield – Psalm 5:12
2.  For his anger lasts only a moment, but his favor lasts a lifetime; weeping may stay for the night, but rejoicing comes in the morning – Ps 30:5
3. Remember me, LORD, when you show favor to your people, come to my aid when you save them – Ps 106:4
4. When the king's order and edict had been proclaimed, many young women were brought to the citadel of Susa and put under the care of Hegai. Esther also was taken to the king's palace and entrusted to Hegai, who had charge of the harem.
5. She pleased him and won his favor. Immediately he provided her with her beauty treatments and special food. He assigned to her seven female attendants selected from the king's palace and moved her and her attendants into the best place in the harem – Esther 2:8-9
6.  "Because the patriarchs were jealous of Joseph, they sold him as a slave into Egypt. But God was with him and rescued him from all his troubles. He gave Joseph wisdom and enabled him to gain the goodwill of Pharaoh king of Egypt. So Pharaoh made him ruler over Egypt and all his palace – Acts 7:9-10.
READ ALSO: Happy 2023 Easter Prayers, Messages And Wishes For Family, Loved Ones
Prayer for favour, breakthrough, Open Doors
So, now that you have seen the prayer for favour and breakthrough, we believe you are on your way to divine settlement and favour. May the Lord cause His face to shine upon you and give you favour and mercy all around in the name of Jesus!
Prayer Of Salvation
If you're not born again and received Christ as your Lord and saviour, say  this prayer:
Father, I come before You! Come into my life, Jesus. I accept you as my Lord and Saviour today. I surrender my life to You; forgive me and accept me as Yours.
I am now born again! Thanks for accepting me into Your fold, Lord Jesus!
Write us; drop a comment if you have done so! God bless you!